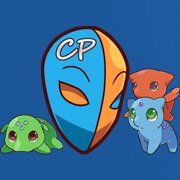 Wiki Navigation
General
ZENFORMS
Items
Other
Welcome to the official ZENFORMS: Protectors Wiki
ZENFORMS: Protectors is an indie 2D RPG set in the fictional world of Gaia, which is inhabitied by what are known as ZENFORMS, creatures which are born from crystals which arise from the center of the planet. Whilst you and your friend Keith embark on your long time dream of attending Protector School and head for the ultimate goal of becoming a Grand Protector, a rebel group arises. This unknown rebel group are followers of a masked man, whom himself wears a Grand Protector uniform. Being the brave friends you are, you also look to solve the mystery of the masked man and rebel group whilst learning how to utilize the strengths of your ZENFORMS.
If you'd like a more detailed runthrough, see Plot.
ZENFORMS: Protectors has been in development for two years by a one man development team, and will continue to see updates which will allow you to continue on your journey. The game is available on iTunes for the one-time price of $1.99, which will include all future content updates for free.
ZENFORMS: Protectors Version 1.0 Trailer
Community content is available under
CC-BY-SA
unless otherwise noted.